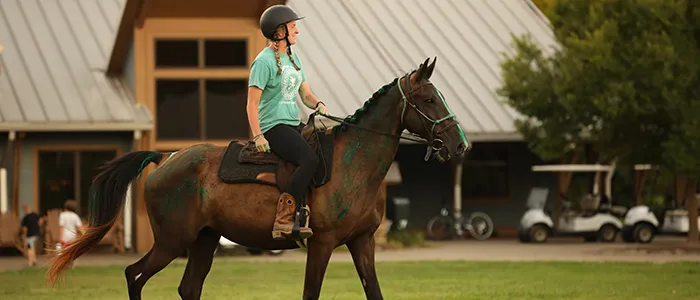 Skandar: Unicorn Riders | Overnight Ranch Camp
Are you ready to soar into a new realm of heroes and unicorns? Spend a week studying and training for the Hatchery exam, the test that selects only a handful of deserving campers to be unicorn riders. 
Epic battles, wild unicorns, and shadowy villains will test your equestrian skills; are you up for the test? Do you have what it takes to be a Unicorn Rider?