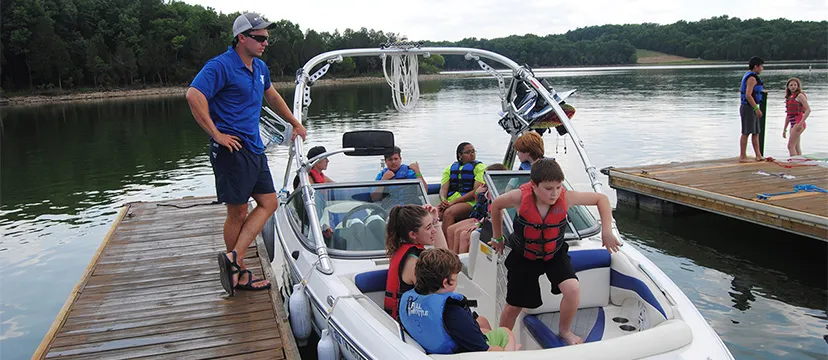 Boaters Education | Day Camp
Widji's Boaters Education program will give campers a weeklong watercraft experience. Campers will spend the majority of their day working towards their Tennessee Boaters License.

Our instructors use the Spirit of America curriculum currently recognized by the United States Coast Guard, focused on boater safety and watercraft operation.

Campers will also have opportunities to practice piloting each type of watercraft at Camp Widji—Sail, Paddle and Motor boating.